The programme will be available here before the start of the conference.
The keynotes will be visible here before the start of the conference.
Special Sessions run next to the general sessions in the conference program. Presenters at a Special Session are regular participants of the conference. If you are considering submitting an abstract for one of these special sessions and have questions, you may reach out directly to the session contact person.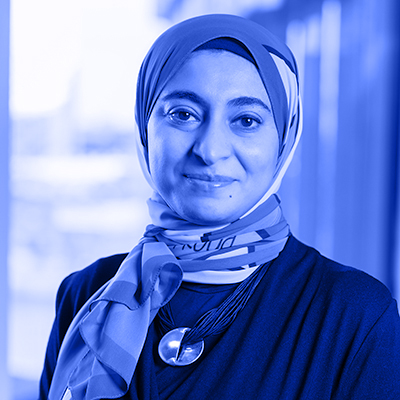 Marwa Dabaieh
Malmo University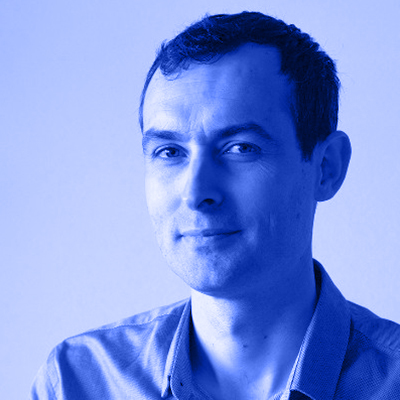 Jorge Fernandes
University of Minho
From Earth to Earth: Vernacular and Contemporary Earthen Structures and Architecture for Circular Practice
Earth has been a fundamental building material for humanity for millennia, and vernacular earthen architecture has stood as a testament to its durability, sustainability, and adaptability. In the context of growing environmental concerns and the need for circular practices, this special session aims to explore and celebrate the rich heritage of vernacular earthen architecture while also examining contemporary innovations in earthen construction that contribute to circular and sustainable design principles. Rationale: Earthen architecture offers significant potential in promoting a circular economy due to its low carbon footprint, abundant availability, and regenerative properties. However, this ancient building practice often faces challenges in the face of modern construction materials and techniques. Therefore, this special session seeks to bridge the gap between tradition and innovation, highlighting how the principles of vernacular earthen architecture can inspire contemporary circular design and construction. We invite presentations and discussions on a wide range of topics related to vernacular and contemporary earthen architecture for circular practice.
Proposed topics (other fields can be addressed):
Vernacular earthen architectural heritage:

 Case studies and preservation efforts 

Sustainable construction techniques and material innovations

 in contemporary earthen architecture 

Circular design principles and strategies

contemporary for earthen buildings 

Climate resilience and adaptation

 in earthen structures and architecture 

Social and cultural aspects

 of earthen construction in modern contexts 

Regulatory and policy implications

 for promoting earthen architecture in sustainable development 

Collaborative approaches and community engagement

 in earthen construction projects 

Lessons learned and best practices

 from successful earthen architecture projects 
Contact: marwa.dabaieh[at]mau.se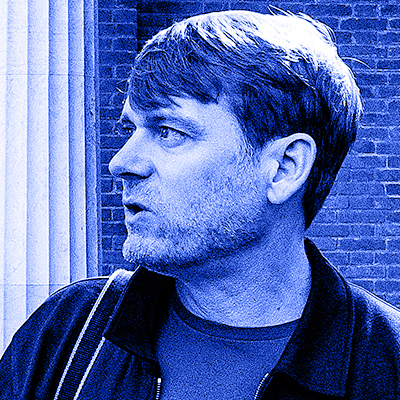 Jonathan Foote
Aarhus School of Architecture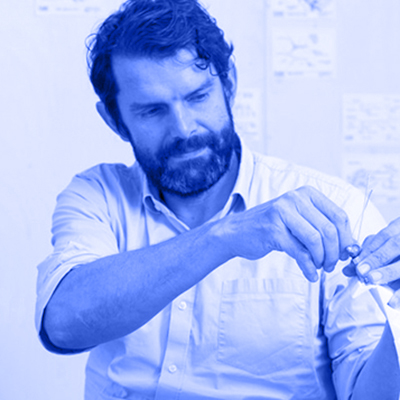 Steve Webb
Webb Yates Engineers, London UK
Ecologies of Stone: Structures and Architecture
Beginning in the early twentieth century, structural stone was progressively replaced by carbon-intensive materials such as steel and reinforced concrete. Today, natural stone continues to be quarried in large quantities, but primarily as an export economy for building facades, flooring and other surface uses. However, architects and engineers around the world have begun experimenting again with structural stone architecture, often citing the environmental advantages: nearly half the embodied energy and one-fourth the carbon footprint of reinforced concrete, the ability to be easily disassembled and reused in perpetuity, and its capacity to support biodiversity. Architectural structures in an unprocessed, natural material such as stone are a key step toward the decarbonizing of buildings, where buildings themselves are made from the earth; thus acting in greater concert with geological and ecological cycles.
This special session explores the state-of-the-art within structural stone applications in architecture, with a focus on connecting outward toward the broader impacts and the ecology of stone material flows. Through the sub-themes – post-tensioning and assemblage, low processing, re-use and circularity, and digital steretomy – it engages a wide range of practitioners and academics across in architecture, engineering and fabrication.
Contact: jofo[at]aarch.dk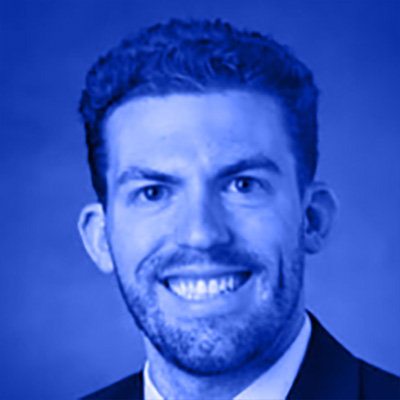 Jonathan Broyles
The Pennsylvania State University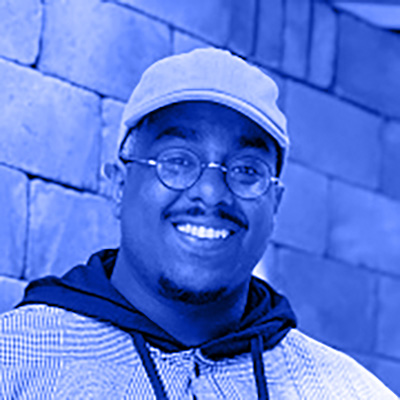 Mohamed Ismail
University of Virginia
Efficient applications of concrete structures for a sustainable built environment
Few materials have had as immense an impact on the built environment as reinforced concrete. Concrete is, by volume, the most common industrial material in the world; it appears in buildings, infrastructure, and landscapes across the globe. Yet despite its popularity, concrete construction is rightfully criticized for the immense toll it has on the environment, human health, equitable labor practices, and more. There is a valuable opportunity to learn from past and present innovations to help efforts to reduce the carbon footprint of concrete in the built environment. This special session welcomes presentations that discuss emerging and historic practices in efficient concrete design, including the reduction of concrete material (by volume and mass) through optimization strategies and innovative fabricated concrete elements, strategic usage of concrete mixes in the design of concrete materials (e.g., functionally graded concrete structures), and more efficient strategies to reuse concrete structural elements, to improve concrete efficiency in the design of future built environments.
Proposed topics (other fields can be addressed):
Historical precedents
Structural optimization
Engineer and architect collaborations
Efficient design of concrete structures
Reuse of concrete structures
Functionally graded concrete elements
Life cycle assessment
New tools for concrete design and fabrication
Contact: j.broyles[at]psu.edu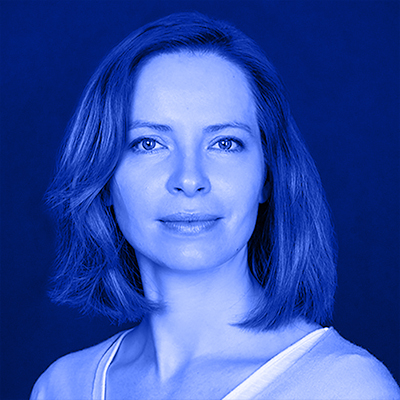 Edyta Augustynowicz
Bern University of Applied Sciences BFH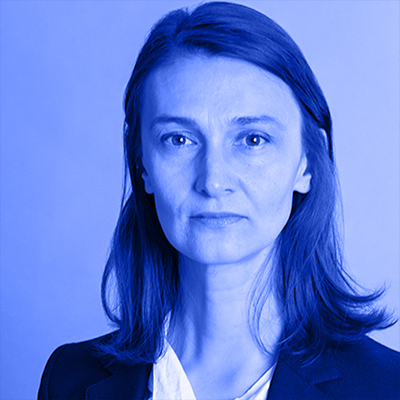 Katharina Lindenberg
Bern University of Applied Sciences BFH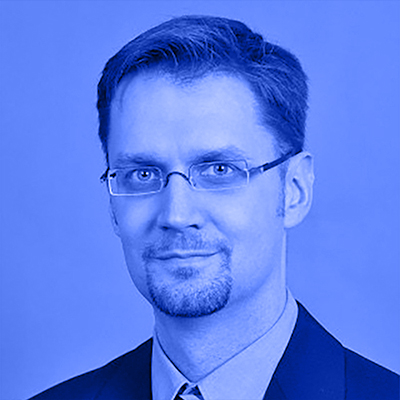 Ronny Standtke
Bern University of Applied Sciences BFH
Wood in the Digital Age: Crafting the Future of Sustainable Architecture
As we move into the 21st century, wood is re-emerging not only as a symbol of sustainability, but also as a bridge between tradition and digital innovation. Its renewable nature makes it a prime candidate for sustainable architecture. However, wood's true potential is unlocked when combined with modern digital design and fabrication tools and material advances. Integrated algorithmic design optimises the design-to-fabrication process. Robotics, digital twins and simulations improve precision and efficiency, while data science, BIM and machine learning provide predictive insights. This session aims to explore the intertwined future of timber, where tradition meets digital brilliance, craftsmanship meets innovation, and sustainability meets fabrication. It is open to architects, engineers and industry practitioners to share their research, experience and vision for the role of wood in future architecture.
Proposed topics (other fields can be addressed):
The significance of digital craftsmanship, blending traditional carpentry with modern digital tools

The transformative role of robotics, digital twins, BIM, and simulations in wood construction

Challenges and solutions in integrating digital fabrication in the wood industry

The potential of collaborative design processes in reshaping wood's role in urban landscapes

Research insights into the synergy between wood's sustainable attributes and the digital tools enhancing its application

The future trajectory of wood construction, emphasizing its role in a sustainable, digitalized world
Contact: edyta.augustynowicz[at]bfh.ch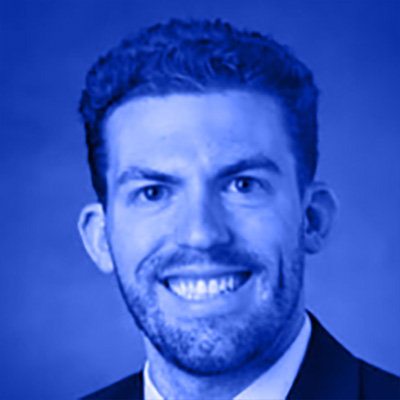 Jonathan Broyles
The Pennsylvania State University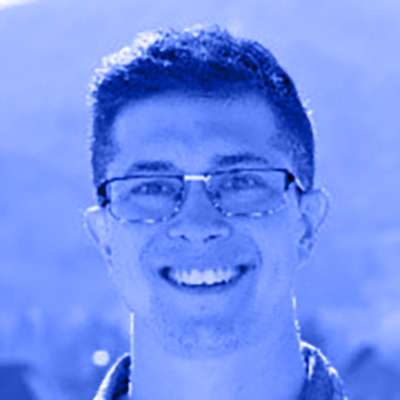 Martin Torres
University of Colorado (Boulder)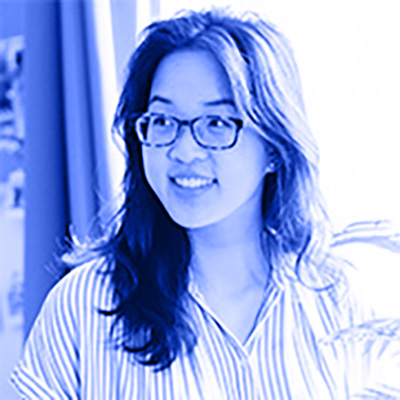 Demi Fang
Massachusetts Institute of Technology
The Next Generation of Embodied Carbon Reduction Strategies
Over the last decade, designers have gained valuable strategies in reducing the embodied carbon in the building sector. However, more work is needed to meet the ambitious goal of net-zero embodied carbon buildings. Inspired by this goal, this special session welcomes recent research and practical innovations in measuring, understanding, and reducing embodied carbon in the built environment, with topics including (but not limited to) circular construction, zero-carbon building design, and whole-building life cycle assessment, construction material analyses, as well as broader architectural design strategies. Papers can focus on theoretical frameworks, assessment methods, tools, case studies, barriers, enablers and policy strategies. This session invites researchers and practitioners to re-imagine timely and effective pathways for structural engineers, building designers, policymakers, and other stakeholders to lower the carbon footprint of the built environment.
Contact: j.broyles[at]psu.edu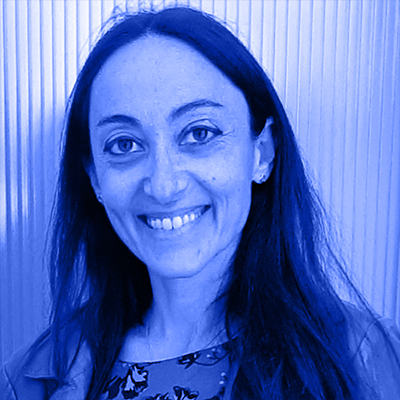 Ornella Iuorio
Polytechnic of Milan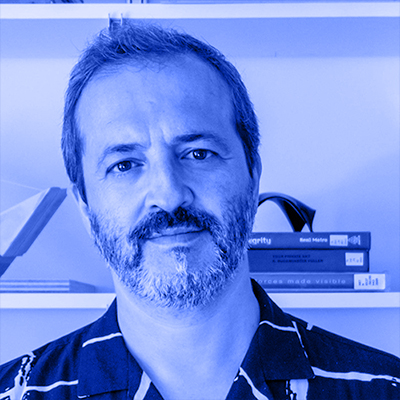 Juan Jose Castellon Gonzalez
Rice University
Structures & Crafts: Digital, Physical, and Cultural Assemblies
The special session unfolds design explorations and manufacturing processes in which virtual simulation tools and traditional manufacturing processes are developed in parallel, establishing a fruitful and enriching dialogue between analog and digital methods, as well as between cutting edge academic research and traditional manufacturing industry. This dialogue produces as a result "structures & crafts" that evolve towards a future in which technological development facilitate innovative design approaches with technical, cultural, and environmental awareness.
Proposed topics (other fields can be addressed):
Structures & Manufacturing Processes

Structures & Digital Crafts

Structures & Traditional Crafts

Structures & Material Cultures

Structures & Material Assemblies
Contact: ornella.iuorio[at]polimi.it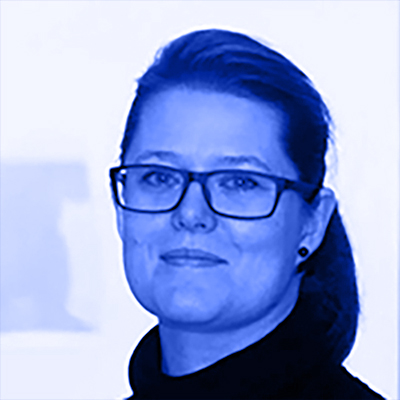 Tenna Doktor Olsen Tvedebrink
Aalborg University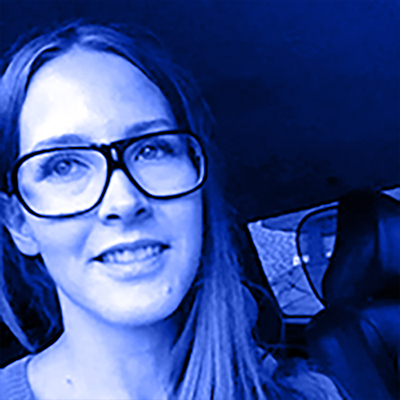 Tina Vestermann Olsen
Aalborg University
Circular Site Stories: Exploring Entanglements of Non-Human/Human Diversities and Material Assemblages
This special session focuses on unfolding and expanding the existing material understanding of sites and circularity accentuating re-use of building materials to minimize co2 emissions with a situational and non-human/human perspective. We do this by proposing a foregrounding of 'circular site stories' that emphasise the ecological entanglement of biodiversity and people's emotional-embodied engagement with a site.
Taking a design making point of view, a specific site more than ever provides the material ground for design action. By extension, the actual re-use of existing building materials or re-purposing of available structures (above, on and below ground) increasingly shapes future design actions and the physical construction of built environments so it will not harm future generations. However, with the global inclusive agenda of 'leave-no-one-behind' and the need for innovative collaborative practices able to facilitate sustainable transitions, increasing awareness needs to be paid also to the more than material situational and relational aspects between non-human/human diversities and socio-cultural perspectives. This inclusive site assembling prompts the need to engage with the public and local communities trying to understand how the non-human/human activities and everyday practices are closely tied to the physical structures and material constructs. Thus, the triple challenge of weaving material constructions with non-human and human perspectives holds an ethical and inclusive imperative, that suggests the need for a re-orientation of the traditional role of the architect as more than a maker of things, but a co-perceiver of situations and a co-assembler of design matters. This entails also, a re-thinking of the necessary design pedagogical training of the designers of tomorrow.
We welcome contributions of an empirical and theoretical character that explore the entanglement of non-human/human diversities and material assemblages. This includes for instance reflections on processes of perceiving and designing sites, as well as reflections on site-specific design artefacts or design interventions.
Contact: tdol[at]create.aau.dk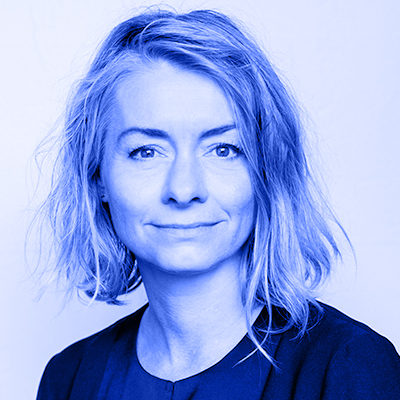 Katrina Wiberg
Aarhus School of Architecture
The Structures and Architecture of Changing Waterscapes — Prompting a Cross-Scale and Adaptive Solution Space for a Changing Climate
The session departs in changing waterscapes (sea level rise, storm surges, groundwater challenges, extreme rain and drought) and the urgent need for adaptation, mitigation and enhancement of biodiversity. However, one size does not fit all, and there can be no doubt that hybrid solutions at different scales are needed to form holistic and long-term solutions. A key focus of this session is adaptive and ecologically sound solutions. Thus, we seek approaches that aim to integrate and adapt to the uncertainties of climate change and adapt over time.
The objective of this session is to explore, exemplify and unfold the solution space(s) from the large scale, such as watersheds and landscape strategies, urban planning, the transformation of buildings, new (or re-found) building materials and down to the small technical device. From the watershed to the detail, from the coastal city and into the sea, from strategy to design and technology, from rethinking land use and ownership to interspecies relationships. The aim is to bring together a wide palette of approaches that can add to the knowledge and thinking across disciplines, fields and scales. The entries can include case studies, innovative devices, design approaches, nature-based solutions, historical experiences, materials, planning principles, and methodologies.
Contact: kw[at]aarch.dk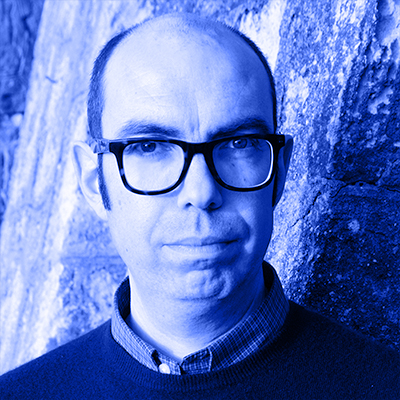 André Tavares
University of Porto
It must be floating
How are architectural structures built over the sea? And what are their requirements and impacts, both as structural systems and in terms of their architectural performance within the built and unbuilt environment? This session puts forward a comprehensive view of the interaction between infrastructure and the environment as the interface between natural and built habitats. Here, water is not the extended land and territory but a complementary space to whose conditions the act of building reacts and finds its own technical and architectural forms and rules. And conversely, the permeated is shaped and responds to the structures themselves.
This session invites contributions addressing both parts: one addressing the construction of structures on the sea (fish farming, sea land, windmills, oil rigs, etc.), seen from both a historical and a design perspective, and the other focusing on the ecological implications of the erection of floating structures.
Contact: atavares[at]arq.up.pt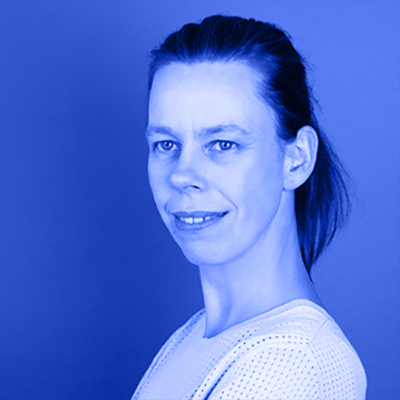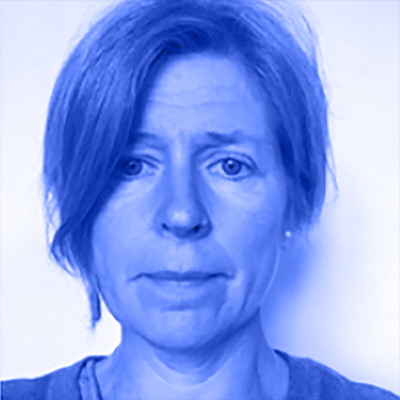 Hybrid Structures — Mimetic Dialogues Between Old and New Rethinking Reconversion Strategies
By definition, both projects of re-use and 'weiterbauen' introduce a hybrid condition, defined as a place where old and new structures meet. This session proposes to explore this hybrid condition from a creative architectural position. We are looking for perspectives and case studies that rigorously and poetically read and re-draw historical structures and material traces, opening possibilities for a creative dialogue between the old and the new. How can new architectural readings/inventions suggest, embrace or stimulate further changes in the future?
Contact: caroline.voet[at]kuleuven.be
Matteo Robiglio
Politecnico di Torino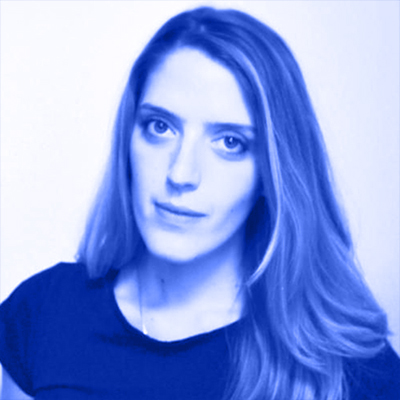 Elena Guidetti
Politecnico di Torino
Structural adaptations: the role of existing structures in adaptive reuse projects
Adaptive reuse, defined as the process of repurposing obsolete buildings while maximizing the retention of existing materials and structures, plays a pivotal role in preserving built heritage and promoting the sustainable use of natural resources. The building's structure, being the most permanent layer, defines morphological features that significantly influence adaptability, including spatial layout and construction materials. This session delves into adaptive reuse models for existing buildings, with a focus on morphological adaptability and the embodied energy within adapted structures.
Proposed topics (other fields can be addressed):
Adaptive reuse interventions

Shearing layers of change

Structural adaptability

Embodied energy in existing buildings
Contact: matteo.robiglio[at]polito.it.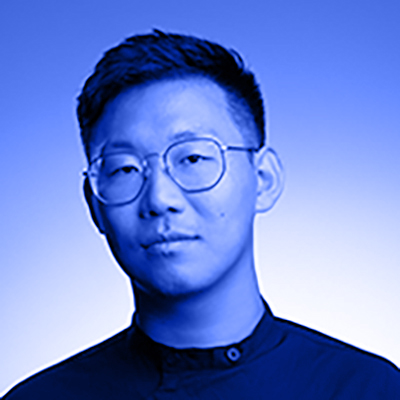 Shuaizhong Wang
The Chinese University of Hong Kong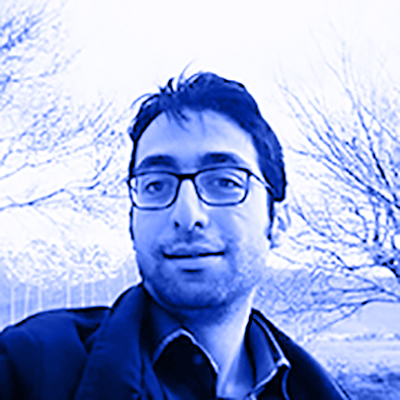 Pedram Ghelichi
The Chinese University of Hong Kong
Structural and Architectural Spolia — Exploring Reuse as a Cultural and Aesthetic Practice
Existing literature on the reuse of building components within architecture focuses primarily on materials, cost, and logistics. These rather technical considerations neglect other immaterial forms of the value of such elements, such as their history, former function, appearance, or unique identity. Looking into the specificity and agency of single reclaimed components allows us to widen the potential of reuse as a dialogue across time and space and between the ambiguity of the built environment and the people using and perceiving it, just like a complex culture of modern spolia. As such, the session invites to explore the cultural and expressive capacities that arise from creatively reusing architectural building components while examining the intricate interplay between structural functionality, aesthetics, and sustainability.
Contributions are invited to address design, culture, and visual expression in relation to sustainable structural reuse in practice, academia, and education. The discussions should explore the opportunities and challenges of reused structures from historical, contemporary and futuristic perspectives.
Contact: shuaizhongwang[at]cuhk.edu.hk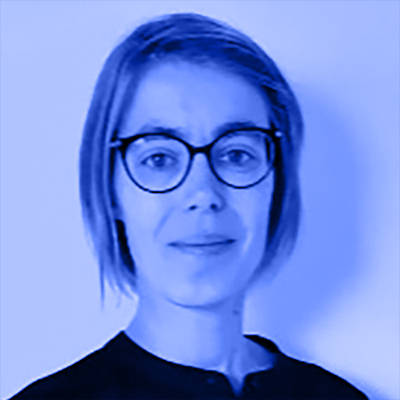 Stephanie Van de Voorde
Vrije Universiteit Brussel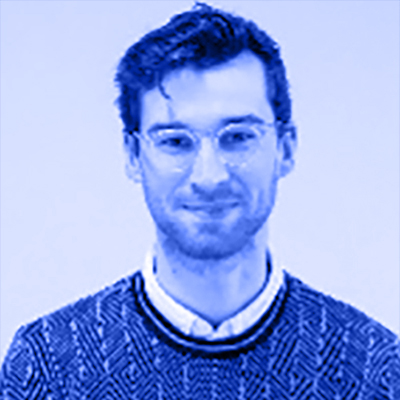 Ruben Van Vooren
Vrije Universiteit Brussel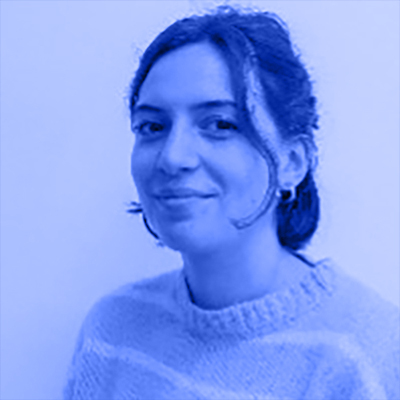 Lara Reyniers
Vrije Universiteit Brussel
Repurposing the past: unpacking material properties
Building upon the central theme of this conference, this session aims to explore how (intrinsic) characteristics of building components are reimagined when they undergo reuse. We invite papers that unravel the intricate balance between the inherent and historically ingrained features of reclaimed items (e.g., cultural, technical and economic properties), as well as the essential adaptations and transformations required to repurpose them for novel uses. Contributions may encompass theoretical contemplations and practical illustrations of reuse practices, with a temporal focus extending from the mid-20th century to the present day. Potential topics of interest include an examination of the key stakeholders actively engaged in the reuse process, an analysis of the transformations undertaken to tailor materials and components for new applications, and an exploration of the knowledge, expertise, and infrastructure intrinsic to these processes. These insights are crucial in advancing our understanding of sustainable practices, preserving cultural heritage, and optimizing resource utilization in an era where environmental considerations are of paramount importance to the future of architecture and construction.
Contact: Stephanie.Van.de.Voorde[at]vub.be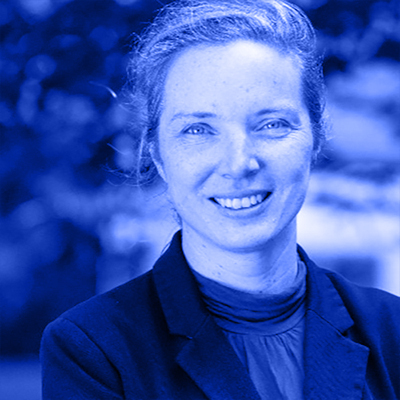 Sigrid Adriaenssens
Princeton University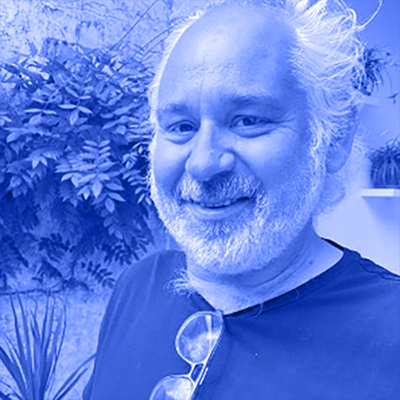 Ruben Verstraeten
Ghent University
Architectural Engineering Design and the Circular Economy
Of all the different systems in a building, load-bearing ones are responsible for the largest part of the embodied carbon and energy because they are conventionally assembled out of new materials, have energy-intensive production processes, considerable mass and wasteful assembly processes. By adopting circular economy and digital design principles, the value and longevity of load-bearing elements can be extended through closed loops within the economy. In this session, we invite contributions on the state-of-the-art thinking, research, and practices in the domain of circular economy design and construction for architecture. As the wider range of architectural engineered systems we understand structural, construction processes but also mechanical and environmental systems.
Contact: sadriaen[at]princeton.edu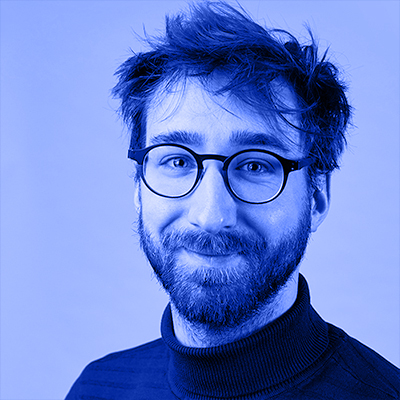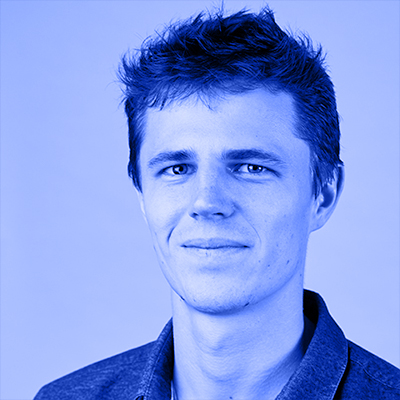 Jef Rombouts
City of Antwerp
Sustainable structural design through resilience
In a world increasingly facing environmental challenges, a paradox exists between optimising structures for minimal material use and designing for robustness and resilience. While the first approach is highly sustainable, it may lack the adaptability needed for future use cases. Conversely, robust designs offer a structural reserve for future adaptability but may initially require more materials. Enhancing the longevity of buildings and structures necessitates a focus on their ability to adapt to unknown future scenarios, or their 'generality'. Solutions may lie not only in the structural reserves provided by resilience but also in a structure's ability to alter its structural geometry and behaviour.
This special session aims to gather contributions from researchers and practitioners in the field of sustainable structural design. The session places particular emphasis on the design of new buildings and structures, the retrofitting of existing ones, and the benchmarking of sustainability metrics with a focus on structures. We invite papers that address theoretical and methodological advances, the development of computational tools for sustainable structural design, and the exploration of the potential and sensitivities of buildings and structures for future adaptability.
Contact: lennert.loos[at]kuleuven.be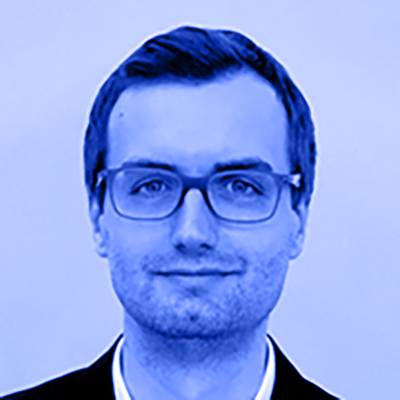 Pierluigi D'Acunto
Technical University of Munich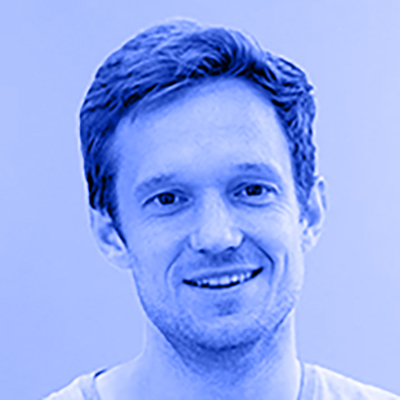 Patrick Ole Ohlbrock
Technical University of Munich, Dr. Schwartz Consulting
Structural design with equilibrium-based models
The ability to work with simple equilibrium-based models is critical to the analysis and design of existing and new structures, as these models provide intuitive control over important structural parameters such as form and forces. Equilibrium-based models range from spatial bar networks used in form-finding to strut-and-tie models to delineate the flow of forces within given material boundaries. This special session aims to gather contributions from researchers and practitioners in the field of equilibrium-based modeling. We invite papers addressing theoretical and methodological advances, the development of computational tools for design, and the use of these models in practice within the field of structures and architecture.
Contact: pierluigi.dacunto[at]tum.de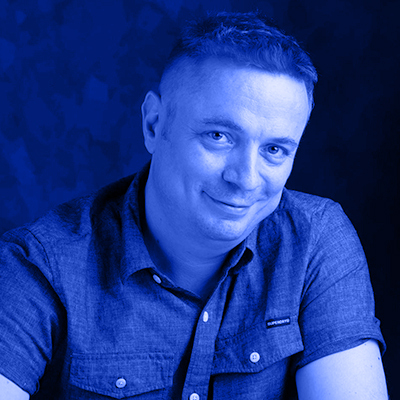 Theo Dounas
University of Antwerp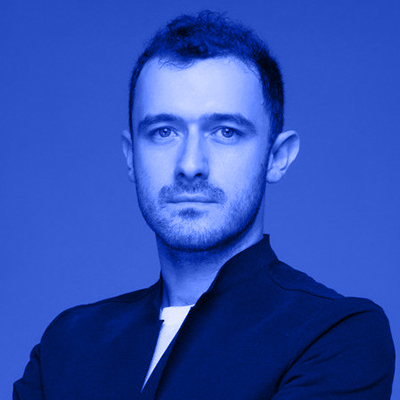 Davide Lombardi
Xi'an Jiaotong-Liverpool University
The Role of Digital Twins for Structures and Architecture
This special session imagines future practices for structures and architectural design through the nascent field of Digital Twins. Computational technologies have provided us with unprecedented analytical and generative power in terms of the performance in the wider sense of buildings and structures. Artificial intelligence coupled with the internet of things, edge computing and decentralised ledgers coalesce in a powerful constellation of technologies that allow us to build digital replicas of our structures and use these replicas to govern and maintain them. Still, a range of questions remain a provocation for the field: When does a digital twin start existing? How could digital twins help us with critical questions about the nature of our discipline and its production, for example, in enabling circular economies, reducing carbon equivalent impact and cost, or even increasing the lifespan of our structures? Beyond the technologies that can shape a digital twin for architecture and structures, how does one conceive and develop one?
This special session is focusing focusses equally on both the philosophical and practical aspects of digital twins as an enabler for the a sustainable future.
Proposed topics (other fields can be addressed):
Designing Digital Twins for the AEC industry
Artificial Intelligence & Digital Twins for AEC
Digital Twin Lifecycle
Industry case studies of digital twins for AEC
Decentralised Ledger Technologies & Blockchain for digital Twins
Contact: Theo.Dounas[at]uantwerpen.be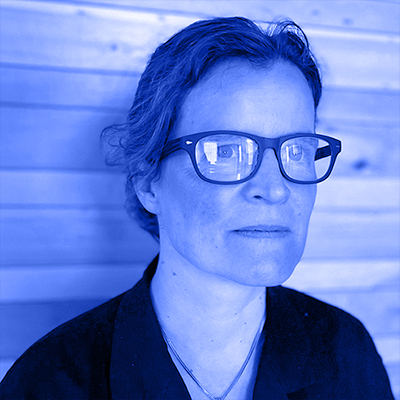 Anne-Catrin Schultz
Wentworth Institute of Technology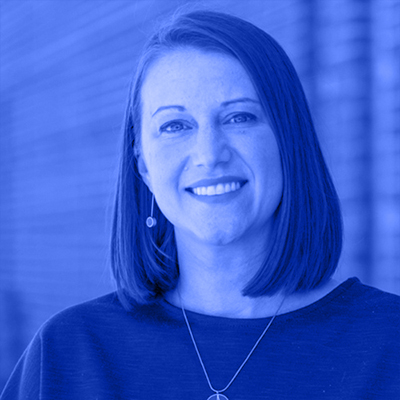 Christina McCoy
Oklahoma State University
Collaborative Practices of Architects and Structural Engineers
Collaborative relationships between architects and engineers are influential but are rarely examined in depth. This session explores such relationships, highlighting productive interactions from past and present. The goal of this analysis lies in identifying interdisciplinary communication and collaborative mechanisms – process and resulting product. The session focuses on the impact tools and methods used might have on built solutions. Understanding these significant professional relationships can serve as a collaborative model as both allied fields evolve to address the needs of a changing planet. The discourse traces the way innovation unfolds and provides insight into productive design strategies and useful frameworks for the future.
Proposed topics (other fields can be addressed):
Structural collaborations of the 20th Century such as Mies van der Rohe and Frank J. Kornacker, Louis Kahn and August Komendant, Carlo Scarpa and Carlo Maschietto, Kazuyo Sejima and Mutsuro Sasaki, and others

 

Analysis of historic structural and architectural integrative, material, and tectonic strategies

Collaborative tools and methods of architects and engineers

REthinking the way structural engineers and architects work together (project phases, contracts, office, structure, communication strategies, models)

Contemporary Tectonics and the role of structure, form and materiality

Collaborative design processes

Contemporary examples of innovative collaborations and their goals: Werner Sobek and the reduction of material, SOM and reuse of structures, and others

Engineering and Architectural combined endeavors to achieve circularity and to affect positive impacts on climate and the environment
Contact: schultza@wit.edu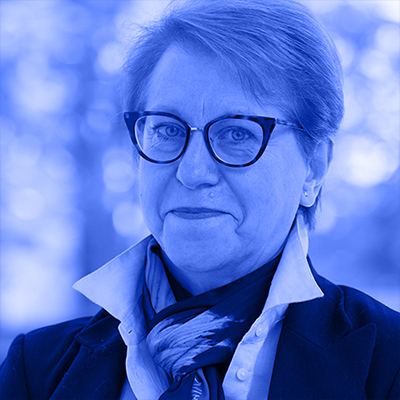 Franca Trubiano
University of Pennsylvania
Architecture, Structures and Human Rights: Fundamental Obligation or Sites of Abuse?
The special session is dedicated to the subject of human rights in the context of the building industry, its buildings, and builders. Architecture, Structures and Human Rights acknowledges that the built environment is both a site of empowerment and a place of trauma. Most would agree that access to shelter is a basic, universal right. Yet rarely are governmental bodies, corporate policies, and the rule of law enthusiastic agents for the equitable distribution of homes, places of work, and spaces of community engagement. For the great majority of the world population, governance and capitalism do not serve them well. Indeed, not only are the priorities of those who build, who capitalize on large sums of material production, and who control the economic distribution of the earth's resources inconsistent with the priorities of those most in need, they are, at times, the very sources of the damage, danger, and degradation they suffer. Millions of migrants on the move, health disparities amongst our inner cities, and lack of public infrastructure in informal settlements are all indicators of human rights abuses registered in the built environment. Moreover, the very processes by which we deliver buildings and construct our environments are sites of exploitation. Whether in untraceable material supply chains, forced building labor, unceded land rights, toxic exposures, or environmental losses, each time we build we are at risk of undermining of the rights of humans and the more than human. This special session finds its relevance in this double chasm, for not only does the built environment register abuse in its physical traces, but its own making contributes to it.
When in 1970, Ove Arup introduced his concept of The Humanitarian Attitude in The Key Speech to reference community values in architecture and engineering firms that transcend the blind drive for profits, humanitarianism was at its zenith. Half a century later, the humanitarian attitude struggles to find its voice amidst rampant neo-liberal economics and hyper-conservative global leadership. Yet this is the very goal of this session. Professionals, academics, and scholars conducting research on the subject are invited to submit papers which address the responsibilities, risks, and restitutions we might address when seeking justice for harms incurred in the design and delivery of buildings. Papers which discuss material evidence, analyze reasons and causes, or theorize on how best to tackle the problem are all welcome.
Contact: trubiano[at]design.upenn.edu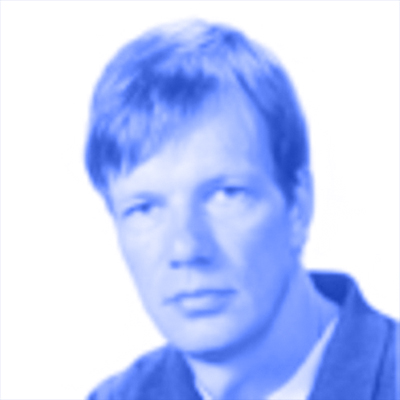 Niels-Christian Fritsche
Dresden University of Technology
Small changes in the big picture? On designing and building in the anthropocene
The man-made climate change is dramatically increasing the pressure on our culture of building while we still mostly bring up technical answers such as artificial intelligence and slowly shifting material techniques: Do small changes add to the big picture soon enough? The dramatic outlook of changes to our environment and everyday life and the breakthrough of new technologies subdivides us along the "Big Five personality traits" in utopian and dystopic characters, and, subsequently, in proponents of low and high-tech structures in architecture and beyond. These questions emerge: Shall we re-apply vernacular principles, the common sense of our ancestors, to contemporary building stock? Shall we solve technical problems technologically and smarten up everything, including surveillance issues and automation bias? Whereas stop construction altogether does neither seem possible and desirable (let's think of migrant flows and demographic changes), excessive building along current industry standards will have to be forbidden soon. Then what? This special session discusses the range from 'business as usual' to small changes with immediate and massive impact to fundamental, even radical, changes on the global stage in technological, ethnic, philosophical, and scientific terms. Researchers and practitioners are invited to contribute to a wider rethinking of the profession of architecture, engineering and construction and how a new understanding of core tasks and new modes of intellectual production could be part of a new ethics of production in our built environment.
Contact: niels-christian.fritsche[at]tu-dresden.de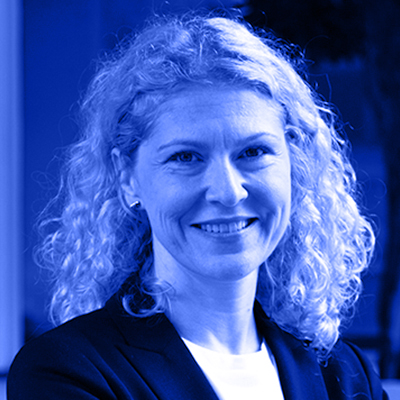 Olga Ioannou
Delft University of Technology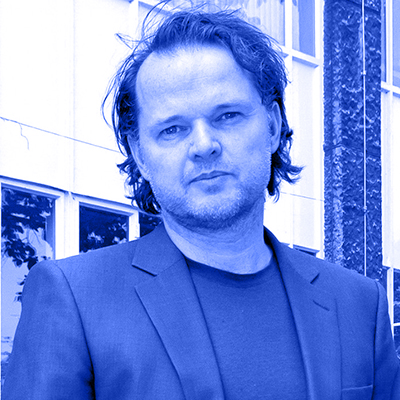 Bob Geldermans
University of Antwerp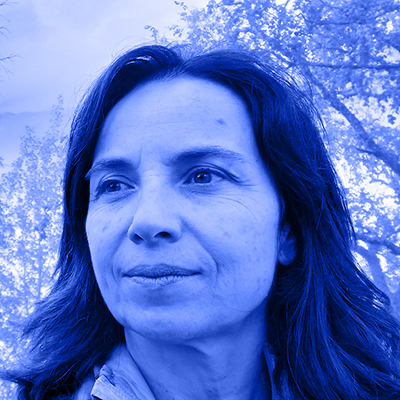 Maria Vrontissi
University of Thessaly
Restructuring architectural and engineering education
Global climate crisis, resource depletion, and biosphere integrity challenge the Architecture, Engineering and Construction (AEC) industry in unprecedented ways. Parallel to this, new technologies, materials, and design approaches emerge, offering opportunities for an enhanced architectural vocabulary. While an array of circular design strategies is discussed within the research community and new models tackling resource scarcity emerge in practice, education is yet to adjust. Design for architectural structures demands change, calling for new skills and competences that have yet to be integrated in AEC education. What will the future hold? How to deal with uncertainties? And how to integrate this in design studios? This session gathers contributions that present innovative educational practices in formal or informal learning environments, as well as reflective papers on the impeding pedagogical shifts.
Contact: O.Ioannou[at]tudelft.nl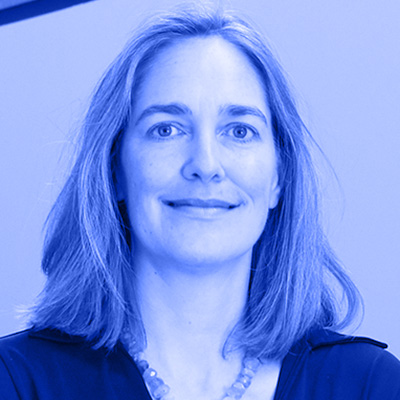 Carmen Rist-Stadelmann
University of Liechtenstein
Learning through Making: Exploring Teaching Structure and Construction through Making
In architectural education, Making, as a student's activity, is an important and effective teaching tool to develop the learner's knowledge. These learning environments, in which students make physical or even digital artefacts, provide specific teaching techniques such as experimenting, sensorial experiencing, physical/digital problem-solving, and testing. Good teaching practices in Making are known and shared, including constructing 1:1 projects, testing preconceived structures, exploring new forms through scaled modelling, creating mock-up construction details, and discovering material properties in material construction workshops. The artefacts made in these practices are often eye candy and sometimes (incorrectly) treated as a proof of quality of the created learning environment. However, more interesting than relying on mimicking these 'good practices', the teaching community can evolve more effectively by a clear mapping and understanding of the relationship between the Making activity and the learning outcomes of the students. This requires a vocabulary that allows to precisely describe the specifics of learning through Making for construction and structure education in architectural programs. It also asks for a way to evaluate the effectiveness of learning through making to be able to label a practice as 'good'. This more fundamental understanding of Making as a learning activity, allows us to go beyond mimicking the existing and instead expertly design novel and innovative learning environments of Making.
This special session welcomes not only papers that help determine a language that can accurately describe how Making activities lead to learning outcomes, but also papers that provide strategies to evaluate the effectiveness of these learning environments. They help answer the following questions: What are the key characteristics and pedagogical mechanisms of a Making activity, that account for the intended learning outcomes? Which learning outcomes can Making provide? How and where should Making be integrated into a curriculum? What did you learn from (teaching) failures? How can we evaluate the quality of a learning through Making? How do we know that a 1:1 learning environment is a good practice? And how do physical Making and digital Making compare as a learning activities?
Contact: Laurens.Luyten[at]kuleuven.be
Mini-symposia run next to the general sessions in the conference program. A mini-symposium is a multi-session format consisting of a minimum of 2 and a maximum of 4 sessions, each comprising 3-5 speakers. Presenters at a mini-symposium are regular participants of the conference. They form a particular thematic cluster within the conference, whereby the sessions themselves can also be differentiated in their focus. If you are considering submitting an abstract for one of these mini-symposia and have questions, you may reach out directly to the mini-symposium contact person.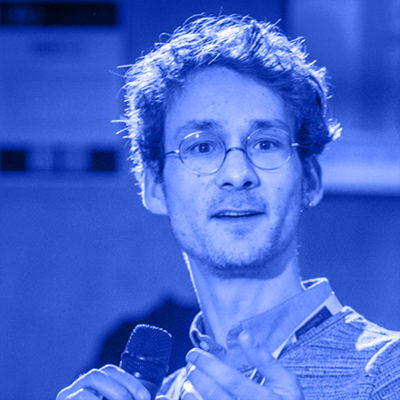 Adrien Rigobello
Royal Danish Academy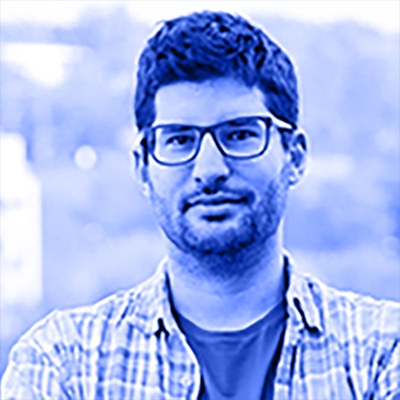 Andrea Rossi
University of Kassel
Mycelium-based composites: from forest to design research
Mycelium-based composites are an emerging class of materials that saw a rapid increase of academic productions since 2013. This affordable material system represents a nascent craft, as if woodwork was to be initiated today. This class of materials presents potential alternatives in architecture and construction to less sustainable solutions, while also bringing unique functional and aesthetic prospects. This area of research represents a unique opportunity for designers to investigate both technological development towards a rich set of options on the market, and to engage new discourses about design semiotics, pedagogical methods and user experiences that can challenge existing material cultures. We seek contributions that advance technological considerations in manufacturing development, material design and cultures, and more recent explorations in Engineered Living Materials. We welcome with a particular interest the contributions that are driven by improving the sustainability of these materials, and that advance circular economies.
Planned sessions:
Material design of mycelium-based composites
Upscaling the sustainable manufacturing of mycelium materials
Fungal mycelium material cultures & aesthetics
Mycelium-based Engineered Living Materials
Contact: arig[at]kglakademi.dk
Rafael Novais Passarelli
Hasselt University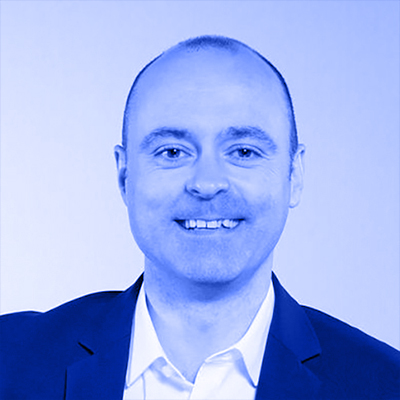 Felipe Riola Parada
Bremen University of Applied Sciences
Circular by nature or by design? Challenges of designing for circularity with wood
The transition to more circular practices in the construction industry provides an important strategy to address the highly polluting and wasteful linear processes that currently dominate the sector. In this context, bio-based building materials, such as wood, have attracted increasing interest over the last three decades due to their relatively low embodied energy and potential for carbon sequestration. Nevertheless, it is essential to combine the natural benefits of wood with a variety of design principles, including material efficiency, durability, adaptability, demountability, and reuse when aiming for increased circularity. However, numerous unanswered questions about the value retention of wood products and structures as well as the accounting of biogenic carbon over multiple life cycles hinder a more thorough diffusion of Design for Circularity strategies with wood. This mini-symposium aims to contribute to more reflected design methods by addressing pressing conceptual, methodological, and technical challenges related to designing for circularity with wood. We invite researchers to contribute to a broader understanding of current problems and potentials and discuss different tools for assessment and design.
Planned sessions:
Motives and barriers for the design for circularity with wood
Design and assessment tools for circularity with wood
Design for durability, adaptability, disassembly and reuse with wood
Contact: rafael.novaispassarelli[at]uhasselt.be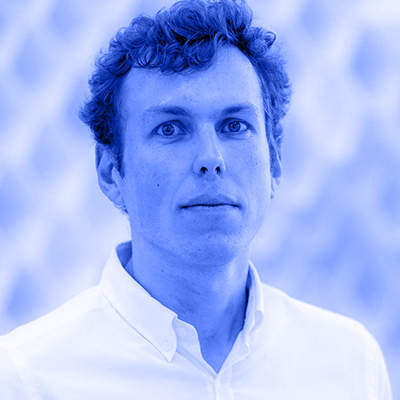 David Jenny
ZHAW Zurich University of Applied Sciences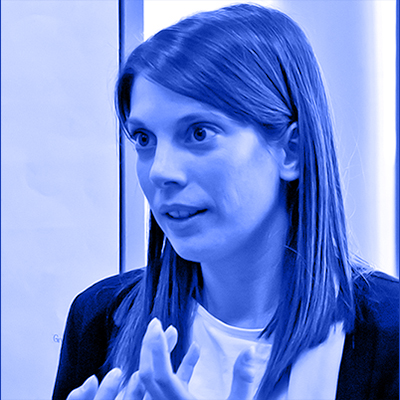 Jay Renée Thalmann
ZHAW Zurich University of Applied Sciences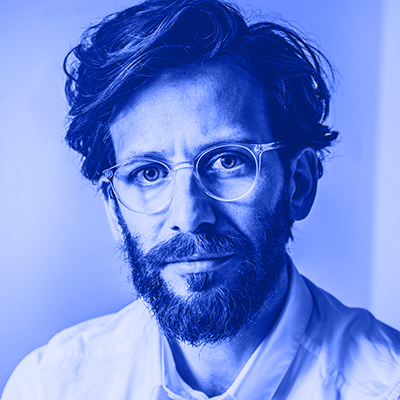 Patric Fischli-Boson
ZHAW Zurich University of Applied Sciences
Eco-Logic Structures: New Design Paradigms based on Hybrid Systems, Alternative Materials, and Disassembly Processes
Despite increasing awareness for the need of more sustainable constructions, the way we assess, design, and evaluate the ecological impact of structures is a complex topic that deserves attention. Going beyond the pure discussion on materials and their respective waste and emission footprint, the proposed mini symposium focuses on projects from research and practice that present a holistic understanding of their structural ecology. This includes i.a. the potential of hybrid structural systems to combine the advantages of multiple materials, the use of alternative material systems through digital fabrication processes, the potential for disassembly, reassembly and reuse of structures, and the power of computation to investigate novel constructive logics at the threshold of the digital and the analog. We seek contributions that explore the sustainability of structural systems in a holistic and material-agnostic way and develop the necessary tools and constructive logic for their planning and realization. The mini symposium is open for contributions from practice, research, and teaching with a specific focus on built prototypes and constructive details and their design methodologies and tools.
Planned sessions:
Hybrid Systems
Shift to and inclusion of alternative materials
Assembly and disassembly Processes
Contact: jend[at]zhaw.ch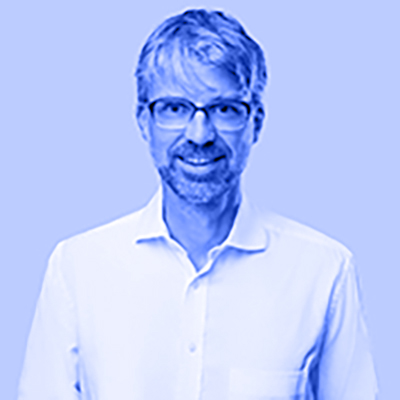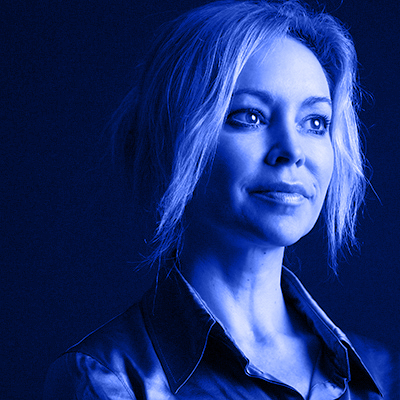 Rachel Armstrong
KU Leuven
From Micro to Macro: Revitalizing Spaces –
Exploring the Synergy between Regenerative Architecture and Bioconstruction
This groundbreaking symposium will showcase the convergence of design, science, and sustainability, bridging between design engineering and biology linking the micro scale of living organism with the macro-scale of our built environment. It will focus on three key areas by: 1) exploring cutting-edge advances in bio materials and innovative solutions that harness natural elements for structural applications; 2) reviewing state-of-the art in biofabrication and bio design, uncovering the possibilities of incorporating living organisms and biomimetic principles into architectural processes and; 3) interrogating the concept of Biorenovation, highlighting how biomaterials can transform building impacts and foster circularity, anticipating a next-generation bio-construction and renovation wave. This mini-symposium promises to inspire and empower architects, engineers, and researchers to create regenerative spaces that work synergistically with nature.
Planned sessions:
Advances in biomaterials

State-of-the-art biofabrication and biodesign

Bioconstruction – Anticipating the biorenovation wave
Contact: jan.wurm[at]kuleuven.be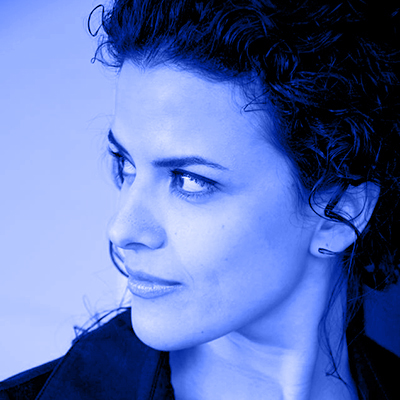 Sareh Saeidi
The Norwegian University of Life Sciences (NMBU), LINK Arkitektur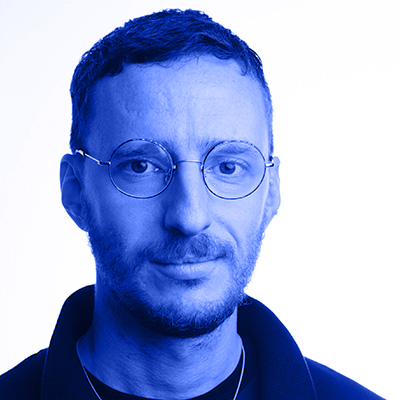 Matthew Dylan Anderson
The Oslo School of Architecture and Design AHO
Kind structures and architecture:
celebrating human-nonhuman cohabitation 
Despite widespread acknowledgement of the ongoing biodiversity crisis, attempts to address the issue through built structures and architecture seem frighteningly insufficient. Animals increasingly interact with and seek refuge in built environments. However, the design of structures and architecture is often (un)intentionally hostile. We believe our disciplines provide an environment for the exploration and creation of modes of human-nonhuman cohabitation, establishing kinder design approaches. We seek contributions that explore approaches to structures and architecture that celebrate the inclusion of nonhumans through cohabitation at both territorial, local and detail scales using design explorations, implementation, and pedagogical experiments. We see the practice as involving research, teaching, and diverse modes of implementation of structures and architecture. This mini-symposium is open to practitioners and researchers employing both scientific and artistic methods. We especially welcome submissions on interdisciplinary practices, exploring methods of research and implementation, and relations between theory and practice.
Proposed topics (other fields can be addressed):
Reusing and reconfiguring existing structures and architecture to accommodate human-nonhuman cohabitation

.

Tools: interdisciplinary mapping of nonhuman inhabitation in existing structures/ architecture, research by design (prototypes), case studies

Teaching approaches to kind structures and architecture.

Tools:

Pedagogical approaches and methods, teaching experiments, links between teaching – research – other forms of practice

Supporting (rather than destroying) animal habitats through new structures and architecture.

Tools: Interdisciplinary fieldwork, radical practices (territorial, local, and detail scales), case studies

Speculative futures – kind structures and architecture for/in a far future.

Tools: Artistic research speculations through drawing – models – short films/videos – science fiction – creative writing, nonhuman time scales (open research/ artistic format), material perspectives (open research/ artistic format)
Contact: sareh.saeidi.derakhshi[at]nmbu.no
Propose a Workshop as part of the conference program.
Do you want to organise a theoretical or practical workshop?
Workshops can take place before or during the conference and must be planned and run entirely by the workshop organisers.
Please get in touch with the conference chairs to discuss your proposals: icsa2025-chair AT uantwerpen.be

Excursions are part of the conference programme and will be published a few months before the conference starts.

Accompanying participants can take part in central social activities and the excursions. Detailed information will be provided at a later date.